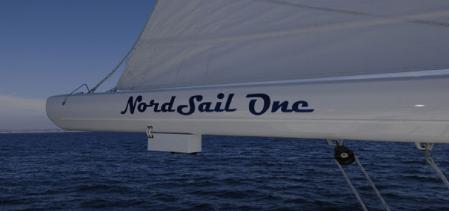 Wind 11.0 knots, boat speed 6.1 knots
The first Nordhavn 56 Motorsailer to be launched is aptly named NordSail One. Sea trials under sail have started out of the Nordhavn home port in Dana Point, California.
"We were very impressed with her sailing performance which exceeded our expectations!" says John Felton, owner of Hull #1. "Based on how she had motored, with her very slippery hull, I had the sneaking suspicion that she would sail very well. Now we know it and are looking forward to putting her through more tests in different wind conditions."
A comprehensive report on the initial sea trials has been posted at Nordhavn.com.
Hull #2 has also arrived in Dana Point. Soon, Hull #1 will head north on the west coast as it will be available for viewing at Trawler Fest in Anacortes, Washington, on May 7-9, 2009.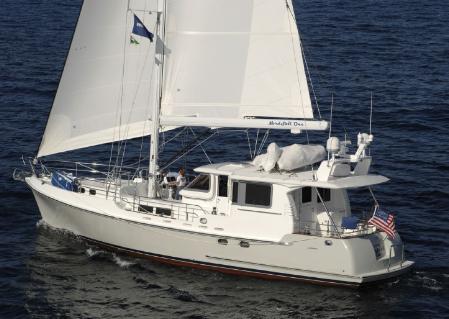 The center cockpit on the Nordhavn Motorsailer is well placed for sailing the 56-foot yacht.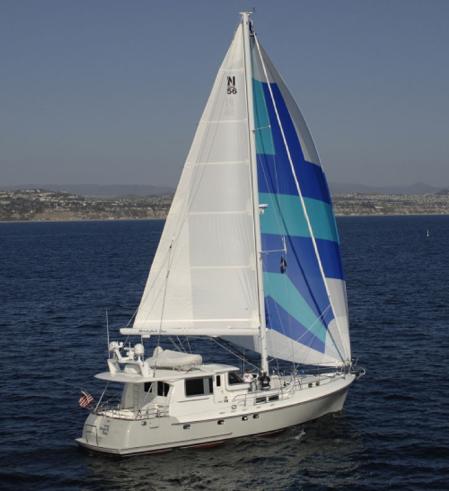 Already, there is talk at PAE of a larger motorsailer.